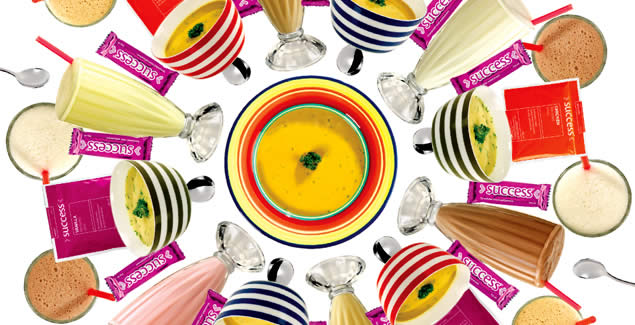 Weight Loss' Wobblers And A Marketing Makeover.
One week after the campaign launched' website traffic was up 600%. After 12-months' profits exceeded the previous year's' despite a reduction in retail outlets due to the re-alignment of a major stockist.
The campaign for Dr. Tim's Success' a meal replacement weight loss program' was part of our strategic repositioning of the brand formerly known as Success. The new name and positioning line built on
the product's key unique attribute – it was a clinically proven program that was actually created by a doctor who specialised in the treatment of obesity.
Our aim was to sell the serious benefit offered by this point of difference' while projecting a brand personality that was friendly and inviting. The new logo treatment is a visual pun' with Dr. Tim Orchard literally standing behind' and holding' the logo. The commercials feature highly stylised visuals
and a signature music track composed (and performed) by the agency. In addition to the TV executions' HarrisonNess produced a 3-minute advertorial for the Mornings With Kerri-Anne TV show' created templates for press advertisements' a new product brochure' point-of-sale posters' banners and
shelf wobblers.