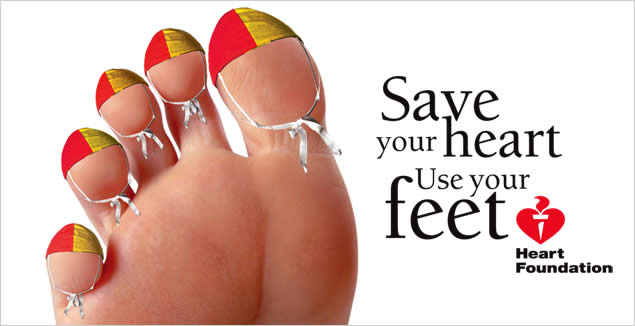 Step by step instructions to living longer.
Courtesy of the Heart Foundation.
The Heart Foundation had developed a program called Just Walk It' designed to get more people walking more often' by encouraging people to form local walking groups. They had developed the logo for it too. All they needed was an advertising campaign that would get people's attention – and then motivate them to take action.
We created a campaign with a sense of fun' highlighting the social aspect of walking in groups. The press ads were designed so that they could also be personalised with the details of local walking groups and group organisers. Featured here' is an outdoor execution and a number of press ads from the campaign. We also developed a nifty DM promotional mailer designed to enlist the support of local media in promoting the program as a public service.