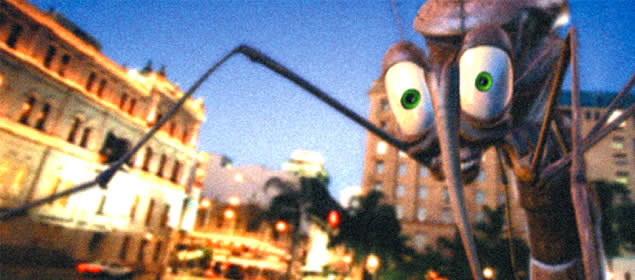 A big casino backs a little agency and wins!
When Conrad Treasury Casino put five creative briefs out to pitch' HarrisonNess won four of the five television projects against a line-up of multinational agencies from Brisbane and Sydney.
Project One: convey a sense of being absorbed in an enjoyable activity. Solution One: Life's little annoyances can't bug you when you are absorbed in the fun offered at the Casino.
Project Two: Affirm that mature people need not act in the stereotypical manner they believe others expect of them. Solution Two: We film an actual casting session and ask people to act their age
– of course they can't' no one can.
Project Three: Convey the rejuvenating effect a little fun and entertainment can have. Solution Three:
A lethargic Cuckoo takes a break from his repetitive duties at the clock and faces the morning with renewed vigour.
Project Four: Convey the sense of social cohesion enjoyed through sharing fun with a cross-section
of people at the Casino. Solution Four: People from all walks of life find their oasis at the Casino
– with a little inspiration from Monty Python's Ministry of Funny Walks.
Following these TV projects' HarrisonNess was rostered as Conrad Treasury and Treasury Casino's agency for non-gaming-related advertising. Some examples here include a radio campaign for Premiers bar' brand ID and launch press for the LAB bar' various press ads for Conrad International hotel packages and restaurants' a directional freeway banner' and a solid gold outdoor campaign leveraging the Australian hosting of the Olympic Games.