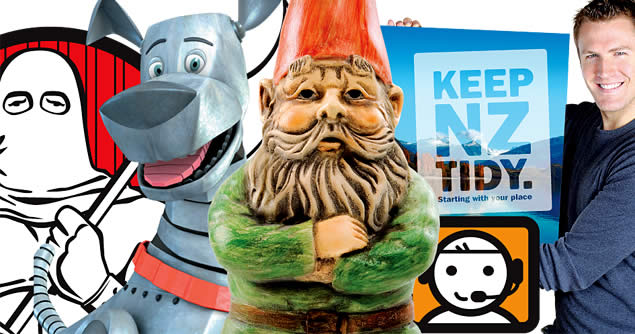 We've found our niche. We love building brands.
Versatile Buildings manufactures and markets steel buildings. HarrisonNess helps Versatile Buildings build their business by building brands that fit nicely into niches. Thus far we have helped build five brands for Versatile Buildings' each targeting a different segment of the steel building market.
TOTALSPAN
For Totalspan' a full-service brand primarily targeting residential' 'Do It For Me'' clients through a national franchise network' we created a likeable robotic dog and a catchy jingle.
ULTRASPAN
To address the industrial end of the market (big fabricated buildings)' we fabricated the no-nonsense Ultraspan brand.
GARDENSHEDS.COM.AU
When we were briefed to create an e-commerce site to sell garden sheds online' we responded by creating a retail brand with a big personality and a cheeky little spokes-person' the Nasty Gnome.
SPANBILT NZ
Insights about Kiwis' emotional connection to the landscape informed our brand positioning for Spanbilt New Zealand' a range of carport and garden shed kits retailed through hardware stores.
SHED SACRIFICE!
Our most recent creation is Shed Sacrifice!' a brand that sells building kits in a wide range of sizes
at low prices direct from the factory. Everything about this brand screams: These sheds are priced very'
very competitively!