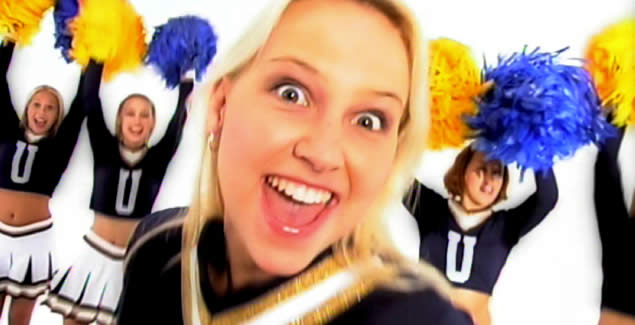 From a 3% annual decline
to a 5.8% increase in enrolments.
That deserves a cheer!
TAFE Queensland asked us to help increase enrolments at TAFE institutions. At that time' TAFE was still largely regarded as a place to learn a trade. Our approach was to position TAFE as the alternative for school leavers seeking tertiary education with a vocational rather than academic focus.
We borrowed stereotypical collegiate imagery' and with tongue-in-cheek style' we mocked the vocational relevance of academic qualifications. We simplified the key proposition to TAFE MEANS JOBS. We made some press ads and a TV commercial. We made it fun. We completely altered a brand perception. And we turned what had been a 3% annual rate of decline into a 5.8% increase in enrolments.