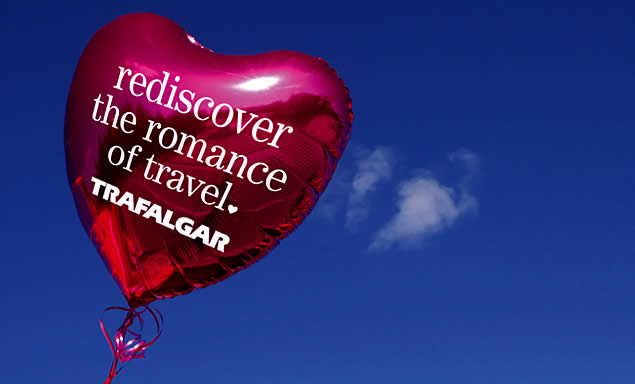 Conceived in Brisbane. Approved in London. Launched in Portugal. Implemented on four continents.
HarrisonNess conducted a strategic brand repositioning for Trafalgar Tours' one of the world's most established travel brands' with a heritage dating back to 1947.
The work included the development of a new visual identity to be implemented by Trafalgar's in-house design departments and advertising agencies in the USA' Canada' Australia' New Zealand' South Africa' and in the UK' where the company's headquarters is located.
Research was conducted in the six global markets and the 'sizzle' in Trafalgar's steak was identified.
In an age of increasing complexity' regulation and stress' Trafalgar Tours' passionate tour guides enable people to enjoy authentic experiences and the excitement of discovering new places and cultures' without many of the hassles associated with travel today. The 'good' of travel without the 'bad' of travel – that's the 'romance' of travel.
Expressed as an advertising strap line' we invited Trafalgar's mature aged target market to: 'Rediscover the romance of travel.'
Why do people travel? Because they love it. What is the universal symbol of love? A romantic love-heart' of course.
The scope of work included the design of corporate stationery' point-of-sale material and flyers' along with the provision of a comprehensive brand identity manual and guidelines for promotional material and print advertising.