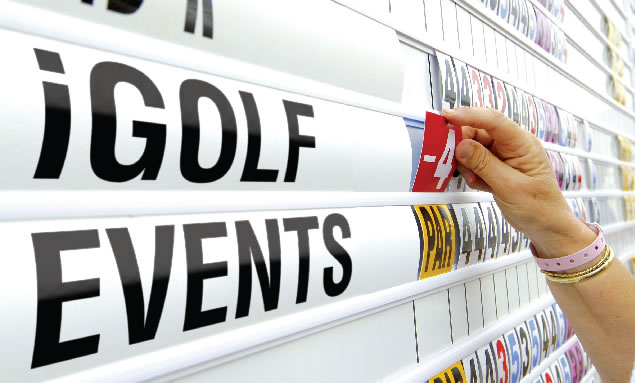 C'mon' let's get more casual golfers
playing more golf
Golf Queensland's mission is to get more people playing golf more often. We've been helping them do that. We 'teed-off' with an eye-grabbing point-of-sale campaign designed to motivate casual players to ask about the benefits of club membership while they're at the golf course.
Then we helped with the development of a strategic positioning and visual identity for an exciting new brand' iGolf Queensland. The iGolf Queensland product was created in response to changing trends in market demand; targeting people who are not quite ready to join a golf club' but who want to make golf a bigger part of their life. It provides an easy introduction to playing competitively with an official handicap' and allows people to sample some of the benefits of golf club membership. The brand's raison d'etre is reflected in the strapline: "C'mon' let's play!"
In response to changing trends in internet access' we developed the iGolf Queensland website with responsive web design (RWD) to ensure the viewing experience is optimised for a wide selection of devices – laptops' desktops' tablets and smart phones.
Like the iGolf Queensland brand identity' the design of the website is clean and distinctive. The site has been designed to be both a source of information for members' and an effective selling tool to attract new members.