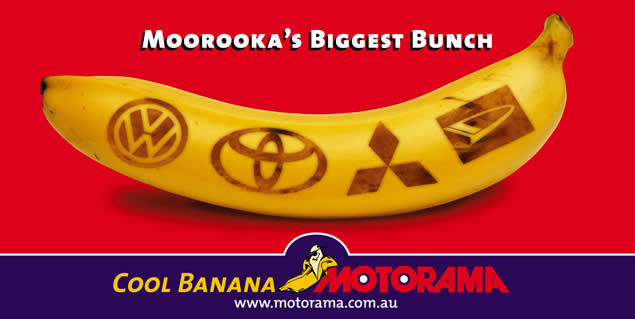 Well' what would YOU do if you
inherited a slogan like "Cool Banana"!
We enjoyed assisting multi-brand motor dealer' Motorama' with a number of projects including these outdoor billboards. A couple were designed to leverage the retailer's already well known Cool Banana' Motorama jingle' and a couple were just designed to show which automotive brands Motorama handled – in a fun way.