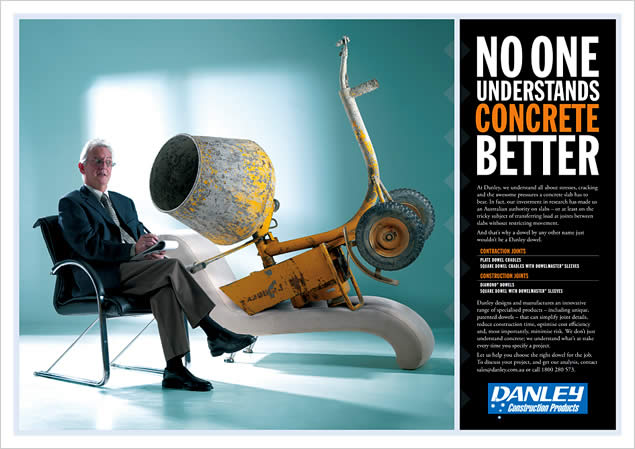 Identify a truth that answers a need.
Tell it in a way that's simple and human.
Above is the first in a series of magazine ads and posters HarrisonNess has created for Danley Construction Products. Danley is a leader in the highly specialised area of designing and manufacturing products used for structural concrete joints. This is an area of construction where little mistakes can have big consequences – and where the right products can greatly minimise risk' construction time and cost.
Danley makes a significant investment in research to ensure it offers engineers the right products and advice. We built on this simple truth to create the poster you see here. It dramatises Danley's deep understanding of the subject' supporting the brand's position as a leading authority in its field. The ad below showcased a Danley product used in the $106 million' standard-setting AutoStrad® container terminal in the Port of Brisbane.