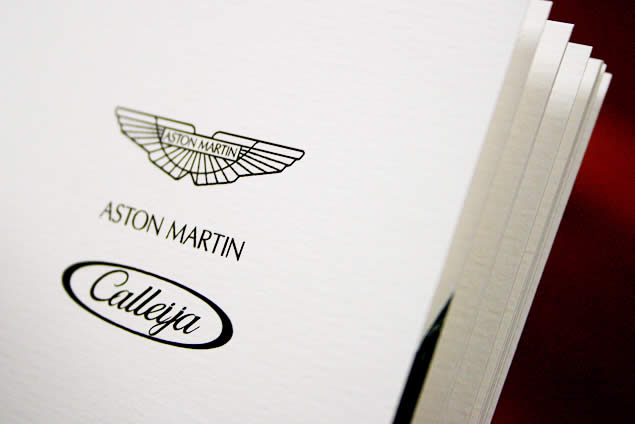 Mission impossible?
Not for these advertising agents.
When the management of Aston Martin (James Bond's car of choice) invited our client' John Calleija' to be its exclusive jeweller' we were given a mission of the utmost urgency. Why urgent? We had 10 days to create a hand-stitched book showcasing a range of jewellery created especially for Aston Martin' in time for presentation at a meeting of the brand's international dealers in New York.
The jewellery had to be photographed. The spreads had to be designed. The books had to be printed and bound. And the clock was ticking. We were stirred' but not shaken – and the books were there to be admired at the appointed place and time. Happy Aston Martin management; happy client; mission accomplished. Break out the extra-dry vodka Martinis!