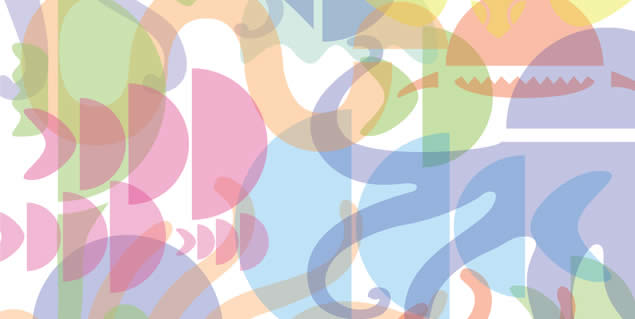 How HN turned the GBRMPA
aquarium into Reef HQ.
How many sea creatures can you illustrate using a semi-circle? We created quite a few' and then we brought them to life on stationery' posters' and outdoor billboards. The creatures featured in a TV commercial too; moving to the pulse of a humorous sea shanty – kind of Noel Coward meets Popeye
the Sailor. The menagerie of illustrated critters was our solution to a tricky brand positioning problem.
The Great Barrier Reef Marine Park Authority (GBRMPA) briefed HarrisonNess to create a brand identity for its aquarium in Townsville. The brand' however' was to have a somewhat split personality; a fun' popular attraction on one hand' and a serious research facility on the other. The solution: we named the aquarium Reef HQ; we designed a simple' sea-coloured logo incorporating a sphere with an enclosed semi-circle' reflective of our water-covered planet and the aquarium's acrylic underwater tunnel; and then we used the semi-circle to create the fun' yet sophisticated sea creature graphics that bring the identity
to life.