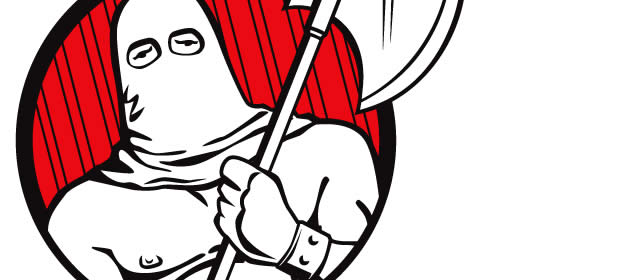 HarrisonNess thinks quick and acts quicker
to help clients address the GFC' ASAP!
Like most Australian businesses' Versatile Buildings was beginning to feel the effects the slowing economy by the beginning of 2009. To maintain a high level of volume through its factory' a decision was made to trial a new business model that would target a yet-untapped market segment. The product would be price-driven' available as kits only' and sold directly to the public in targeted geographical regions' taking care not to cannibalise the markets of other Versatile Buildings brands.
In just four short weeks' HarrisonNess created a positioning platform for the brand; named it; designed the Shed Sacrifice! logo; produced point of sale material; posters; outdoor banners; stationery; caps 'n Ts; press advertisements; TV commercials; and built the Shed Sacrifice! website. One week later' the brand's first appearance at a field day resulted in six-figure sales. Tough times call for quick thinking!
Vists shedsacrifice.com.au