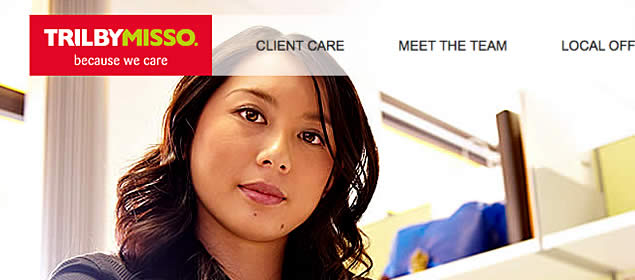 How to say it all' without saying a lot.
Trilby Misso' one of Queensland's most successful law firms' specialises in personal injury law.

Under Queensland legislation' law firms specialising in this area are prohibited from making direct reference to personal injuries; workers compensation; workplace or motor vehicle accidents; etc' in any section of their website that is accessible to the public – with the exception of just one (quarantined) section that must link to just one other page of the website.
We love a challenge.
In this case' the challenge was to sell the brand's key benefits while burying all reference to what the brand actually does.
We said: yep' we can do that.

Visit the site that laid the foundation of a brand-building campaign that increased enquiries by over 20% in its first year.