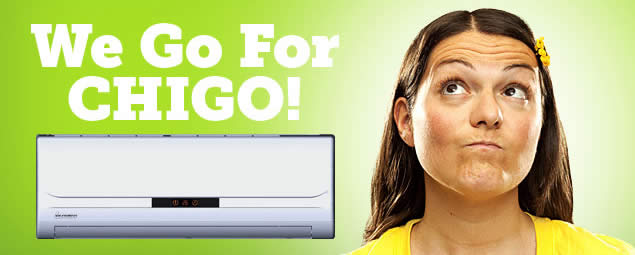 HarrisonNess creates an air con
website that's more chilled than most.
Chigo is one of the world's largest air conditioning manufacturers' selling over 10 million air conditioners annually in over 150 countries – in addition to manufacturing components for other leading air conditioning brands.
Chigo Australia' the brand's Australian distributor' asked HarrisonNess to develop a strategic positioning for Chigo in the Australian market' and to create a website and an online advertising campaign as the first stage of the brand's marketing plan.
Like many brands emerging from China' Chigo delivers quality and features comparable to those of well-established brands competing in Australia' but at prices that are incomparably low. We reflected this fundamental truth in the brand's strap line' 'Air Beyond Compare'' and in the content and tone-of-voice of the website.
Most websites for this product category tend to be awfully wordy and brain-numbingly technically focused. In comparison' the Chigo Australia site is quite chilled – simple and friendly. All the relevant technical information is delivered in a way that is easy to digest; and in a conversational style designed to appeal to Chigo's targeted demographic.