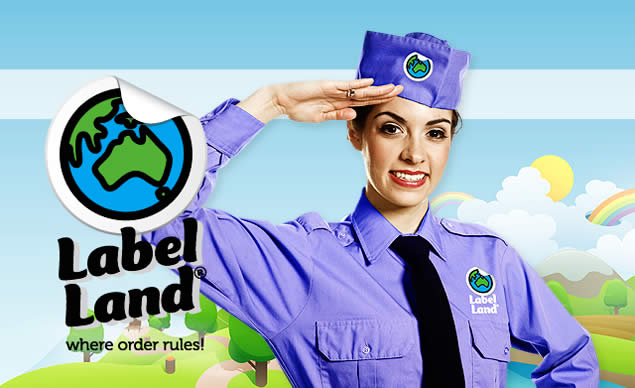 Label Land. A Brand Identity & Website
Designed To Stick To Your Frontal Lobe.
Imagine a world in which there is a place for everything and everything is in its place. A neat' tidy' organised world. A world in which order rules. That's Label Land. The Label Land website was created as an integral part of a brand development project we carried out for a sophisticated DIY labelling system. The site explains where and how you can use the product to keep your world organised. You see' people don't want labels – they want order! Along with the Label Land logo' visual identity and strategic brand platform' we gave the brand a human face – a doe-eyed authority figure with a big smile and a very official (but reassuringly old-school) looking uniform. Say goodbye to chaos – welcome to Label Land.