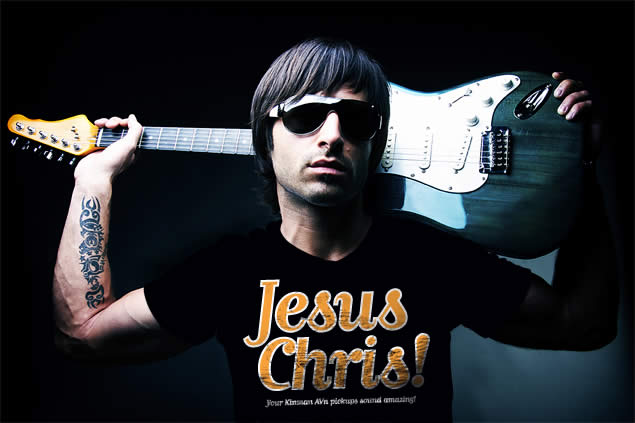 Even world-renowned pickup artists
need a little HarrisonNess lovin'.
We've assisted a brilliant luthier-turned-pickup-maker named Chris Kinman with logo design' packaging' advertising and promo items. The pickups Chris designs and manufactures are sought after by guitarists all around the world. He's not quite a Guitar God' but he is revered in certain circles. Here are samples of packaging' ads and one of the T-shirts we created for him.