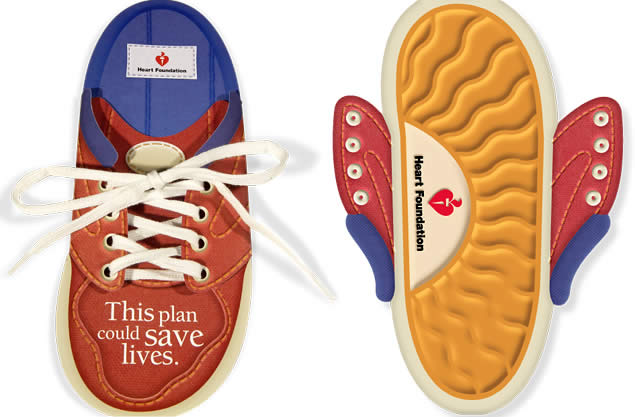 How to tie in support and extend
the media footprint for a worthy cause.
This direct marketing piece was designed to recruit newspapers' radio stations and TV stations in promoting the Just Walk It program created by the Heart Foundation. In addition to being used by the Heart Foundation' the DM piece was made available to Just Walk It group organisers to assist them in gaining free publicity from the media at a community level. Details of the Just Walk It campaign can be seen in the Big Work section.